Welcome to Quality Fab, Inc.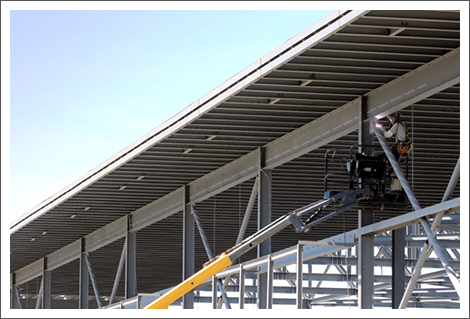 Does your business require different types of specially designed steel structures to meet your specific needs? Call Quality Fab, Inc. in Ariton, AL for all your structural steel requirements. We are a full time metal fabrication company offering tailored solutions to businesses for fast and efficient material handling in all types of manufacturing units.
Huge Facility, Fast Delivery
Our 110,000 Sq. Ft. fabrication unit is well equipped to design and deliver various types of support steel and transfer towers for businesses of all sizes. Our trained professionals are well-versed in plate work and metal designs that are required in the material handling industry.
Schedule an Appointment
Let us know your metal fabrication needs. We'll give you a cost effective solution.
Call us to set up
an appointment.